Motorcycle Title Loans
Fast and Easy

Completely Online

Keep Driving
Motorcycle title loans are a fast and easy way to turn the equity in your motorcycle into cash. They are very similar to car title loans. The only difference is the vehicle used to secure the loan is a motorcycle instead of a car.
Requirements
The requirements for getting a title loan for a motorcycle are the same as they are for a car.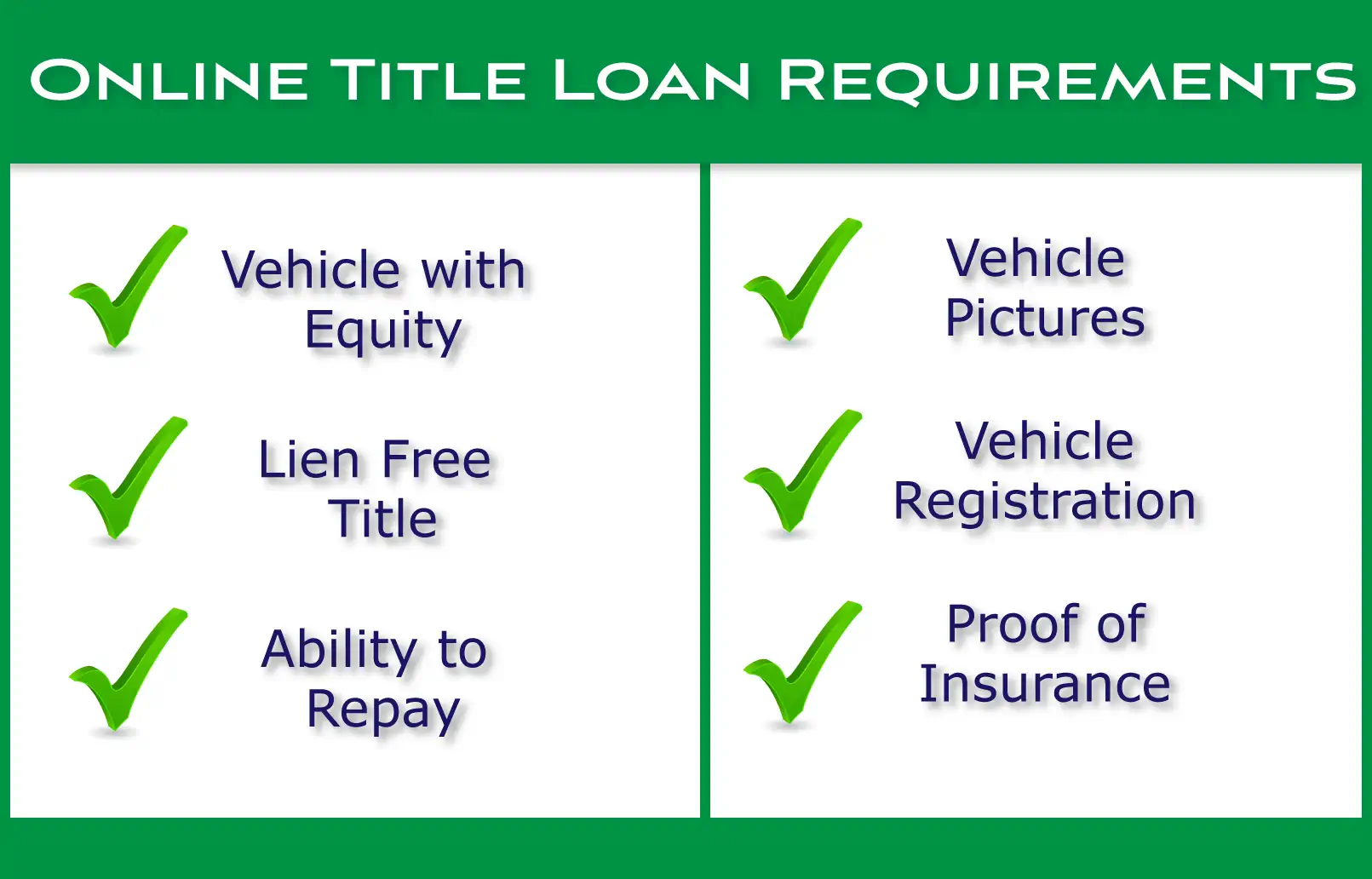 These include:
A Motorcycle with equity
Lien free title
Drivers License
Insurance Information
Some additional requirements may be necessary depending on the state and the lender. Some lenders require proof of income, proof of address, and may also require a spare key and references.
Online motorcycle title loans will require vehicle pictures, just like car title loans do. The pictures should convey the condition of the motorcycle, the mileage, and the VIN number. This is especially important for online title loans with no inspection since the lender will use pictures to perform the appraisal.
Motorcycle Title Loan Process
The process for getting a motorcycle title loan is the same as the process for any other title loan. This is described further on the process page and illustrated below: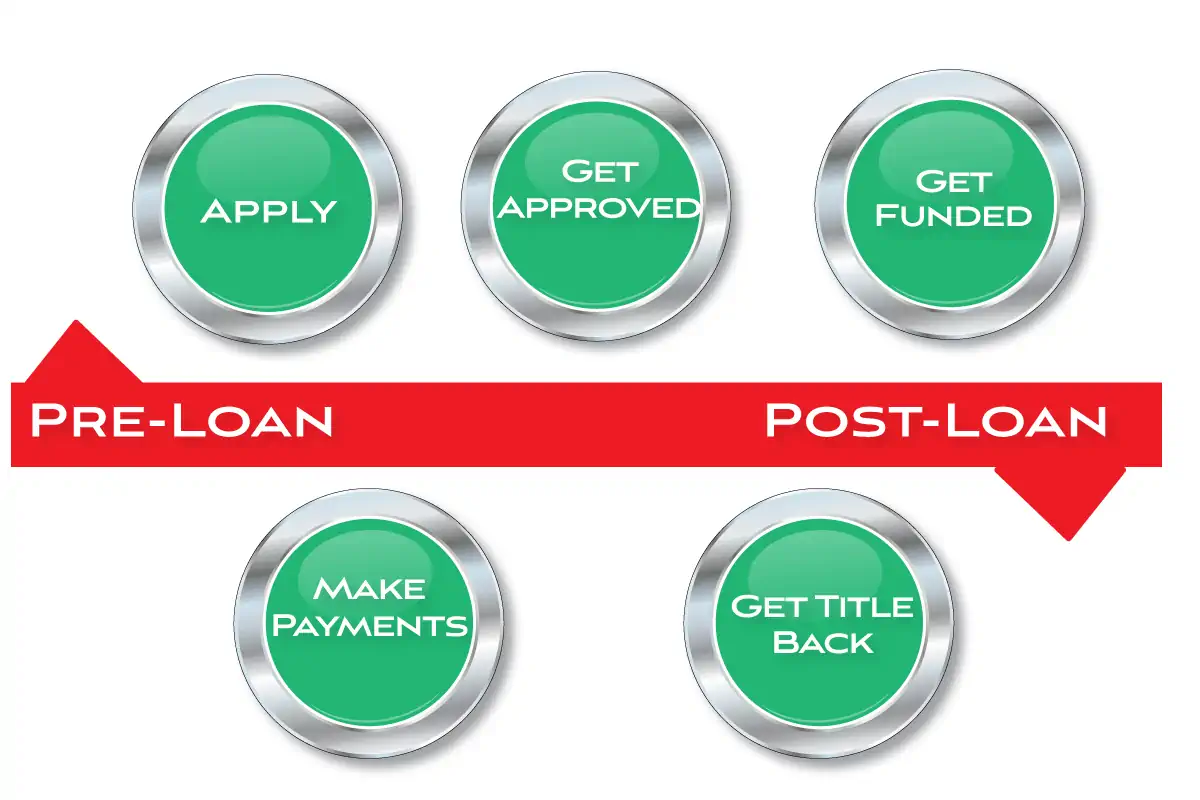 It is important to note that the process does not end with loan funding. It doesn't end until you receive your motorcycle title back. This occurs after making the final payment.
How much do Motorcycle Title Loans Costs?
The cost for a motorcycle title loan is the same as the cost of a car title loan. This means that total loan costs can and do vary from lender to lender. It is always a good idea to get multiple quotes before moving forward; this is true for motorcycle title loans as well.
Can I get a Loan on an Older Motorcycle?
The ability to qualify for a title loan is directly related to the fair market value of the vehicle. This is true for motorcycles the same as it is for cars. This means getting a title loan on an alder motorcycle is certainly possible if the vehicle has enough equity to support the loan. Classic motorcycles can have a significant amount of value, making them good candidates.
Vehicle Value
The value of the motorcycle is a key element of the title loan transaction. Getting an accurate value is a bit more challenging for motorcycles than it is for cars. The reason is that most valuation services base their numbers on actually vehicle sales. There are far fewer motorcycle sales per week than cars, and therefore less data to base numbers on.
Regardless, valuation companies like Kelly Blue Book do offer a fairly easy way to get a value. Keep in mind that vehicle history also plays a role in motorcycle value. Lenders will look for any record of accidents, odometer discrepancy, salvage history, among other factors that affect the value of the bike. If you are not the original owner and haven't checked your motorcycle history report now may be a good time to do so.