FTL Title Loans Online Car Title Loans
Completely Online Title Loans at the Best Rates.
FTL Title Loans specializes in completely online car title loans. We make sure they can be completed fast and easy from the comfort of your home.
During Covid-19 obtaining financial services, such as car title loans, without the need to visit a store front is more important than ever.
Completely Online Car Title Loans allow you to borrow money using the equity in your vehicle without visiting a brick and mortar lender.
Not only does FTL Title Loans specialize in completely online car title loans, we also strive to offer some of the lowest interest rates in the industry.
This means you can save a significant amount of money on your next car title loan with FTL Title Loans. By specializing in car title loans, and only car title loans, we can offer the expertise needed to get the best rate.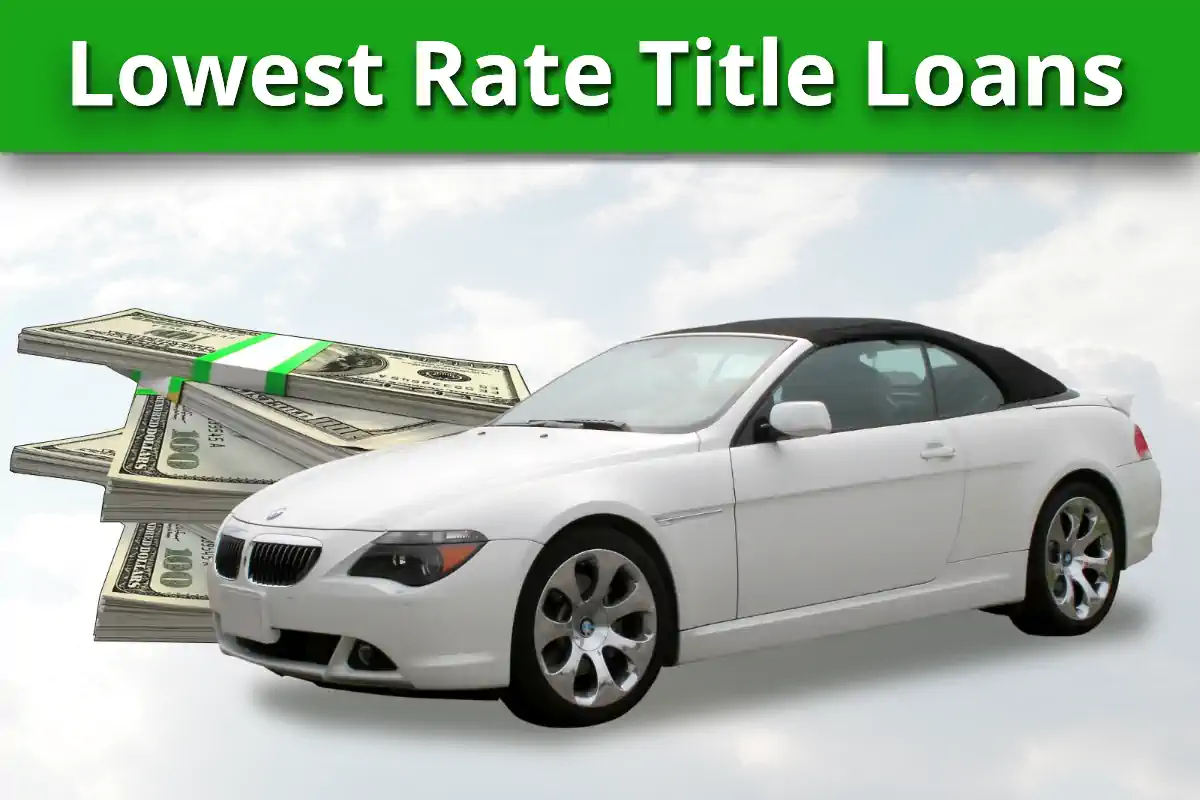 So, what is a car title loan and how do they work?
What is a Car Title Loan?
A Car Title Loan is a way to borrow money using your vehicle as collateral. This makes them secured loans. Car Title Loans are also known as Auto Title Loans, Title Pawns, Pink Slip Loans, and Registration Loans.
Unlike Payday Loans, car title loans vary quite a bit from state to state and lender to lender. This document shows title loan laws per state. In addition to the states shown there are also companies operating online following their own rules. Always exercise caution when searching for an online title loan company or any title loan in general.
Car title loans are not the right answer for every financial problem. There are certain requirements borrowers should meet before getting a title loan. In addition to title loan requirements, FTL Title Loans recommends meeting the criteria to be considered a good title loan candidate.
Types of Car Title Loans
Title Loans can be categorized into two main types of loans:
Single Payment Loans – A single payment loan is usually for a very short duration and the entire loan, plus interest and fees, is due at the end of the loan. These loans are usually about 15-30 days in duration. Single payment title loans are sometimes called car title pawns.
Monthly Term Loans – the other type of car title loan is a monthly term loan. These are similar to other car loans in that they have payments due each month, although the interest rate can be high. These loans usually have a duration of 3-24 months. Payments of both principal and interest are applied to the loan each month. These loans are amortized over the loan period.
FTL Title Loans offers monthly term loans with monthly payments that are affordable. Single payment loans can be very difficult for the borrower to repay; and are often "rolled over" for another month.
This can lead to excessive fees and interest charges. Monthly term loans are generally easier for the borrower to repay. However, extending a title loan for too long can also result in excessive interest charges.
Finding a balance with an affordable monthly payment, and a reasonable total loan cost should be the goal. Use our car title loan calculator to compare different amounts, terms, and monthly payments.
Why Online Title Loans?
Online Car Title Loans can be a great source of fast cash for unplanned expenses and emergencies. They are a form of secured loan that allows you to borrow money, quickly, by pledging your vehicle as collateral.
Typically, they are used to cover emergency and unexpected funding shortages. They are most often used when traditional forms of funding are not available. The funds received from a car title loan can be used for any purpose.
How Long are Title Loans?
It is important, however, to understand that car title loans are meant to be short term financial solutions (even discount car title loans). Car title loans are meant to cover unexpected expenses and are not meant for long terms.
Short Term, Not Long
Amortizing a title loan for more than 1-2 years results in very high interest charges over the life of the loan. FTL Title Loans prefers to provide customers with accurate cost related information, which helps customers make the right choice about a car title loan.
Discount Car Title Loans Completely Online
In addition to providing lower interest rates FTL Title Loans also helps ensure your title loan online is more affordable by providing detailed cost information.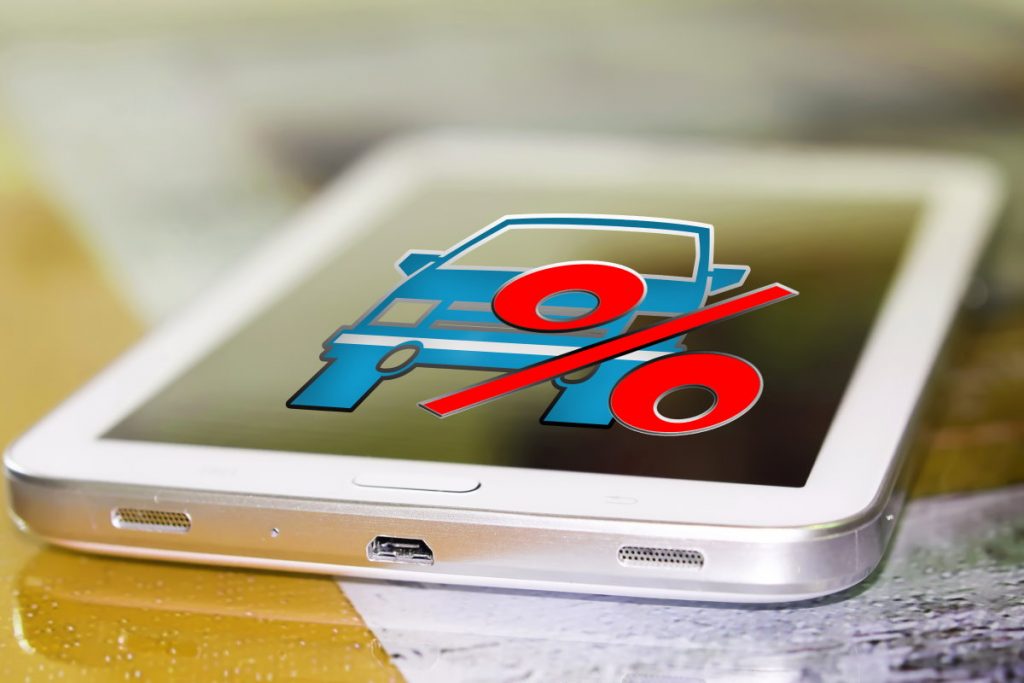 As mentioned, car title loans online are not meant to be long term loans. The interest charges on a title loan increase rapidly when amortized for more than a year. A three or four year title loan is not recommended.
FTL Title Loans specializes in helping customers by providing the lowest rate online car title loans fast. The online title loan process is fairly easy to complete and can be started with some basic information about your vehicle, contact information, and location.
FTL Online Car Title Loan Benefits:
FTL Title Loans specializes in car title loans online and, as a result, provides the following car title loan benefits:
Lower Interest Rates – Save with lower rates
Optimized Process – Fast title loans completely online
No Credit Check – your car is your credit
No Inspection and No Store Visit -no need to leave your home
Online Title Loans Fast – Same day cash
Instant Online Approval – no waiting with Instant Online Title Loans.
Fast Car Title Loans Completely Online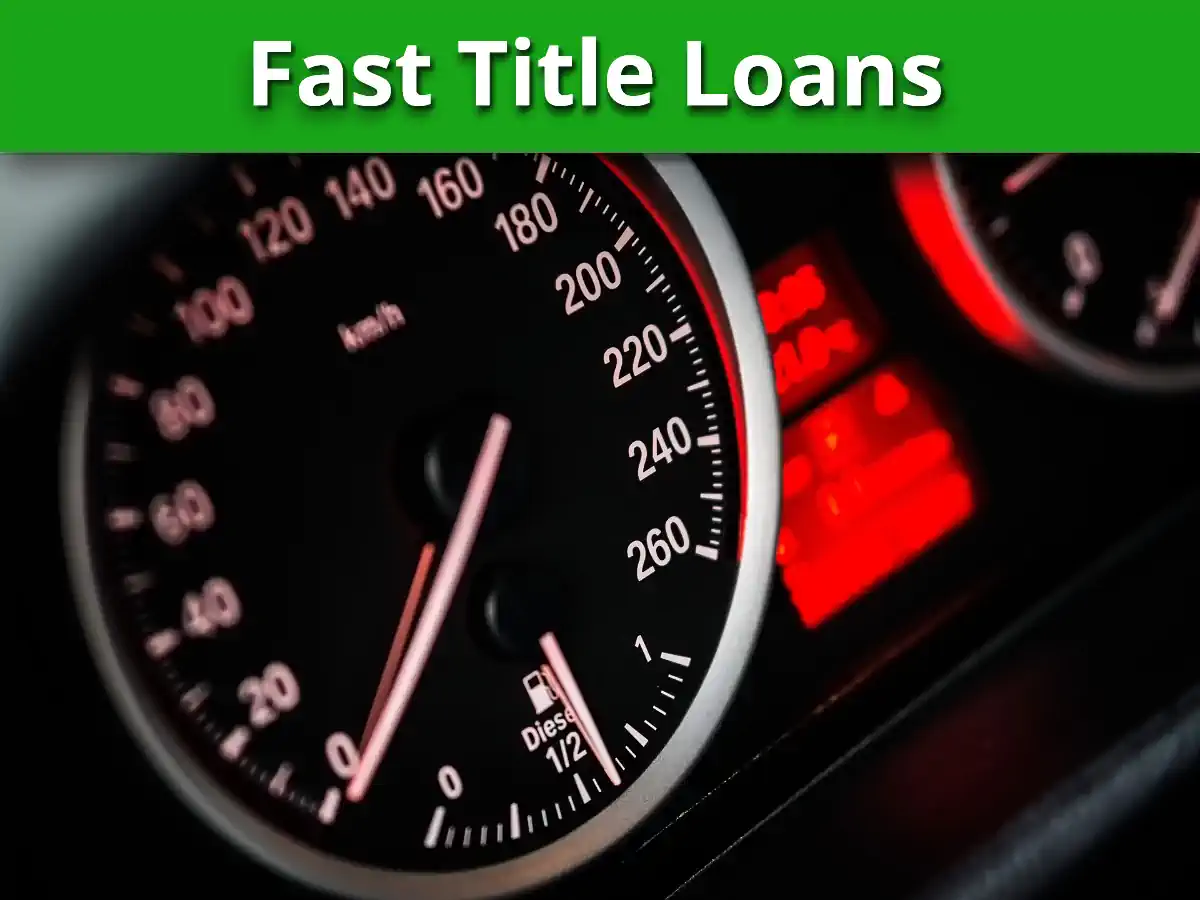 At FTL Title Loans, we understand most borrowers have time related expenses which is one of the reasons for choosing a car title loan in the first place.
Many title loan customers have urgent expenses and emergencies which require fast access to cash. One of the key benefit of car title loans online is the ability to get fast cash using your vehicle's equity.
Additionally, FTL Title Loans optimized and streamlined the online car title loan process to remove inefficiencies, eliminate unnecessary and burdensome requirements, and increase transparency. This helps ensure online car title loans are completed as fast as possible.
Types of Online Car Title Loans:
FTL Title Loans specializes in fast title loans with very fast completely online approval. A car title loan needs to be fast to meet most borrowers requirements. We optimized our process to ensure title loans are as fast as possible.
There are several different types of online car title loans. We treat them all similar and provide a brief explanations on our Online Title Loans Page. The following types are available:
Same Day Completely Online Title Loans (24 hour Title Loans)
Completely Online Title Loans no Inspection no Store Visit
Online Title Loans – Direct Lender
100% Title Loans no Phone Calls
Fast Completely Online Approval
Submitting the online title loan application results in fast approval within minutes. Have your information ready and double check that it is complete and accurate. This helps ensure there are no issues that will slow the process.
The reason FTL Title Loans is able to offer fast title loans is our optimized title loan process. Title Loans are secured loans, making the approval process simple when compared with other loans. Optimization of this process makes our title loans even faster.
Optimized Car Title Loan Online Process:
FTL Title Loans specializes in completely online car title loans and follows a simple and optimized car title loan process. Our streamlined process that allows you to get fast cash using the equity in your vehicle with no inspection and no store visit.
Many title lenders complicate the process with extensive applications, unnecessary requirements, GPS devices, and other additions that slow down the title loan process. Our optimized process has four major steps:
1. Apply Completely Online
Apply online using our Instant online title loan application. The application only takes a minute and is not a commitment. Submitting the application does not affect your credit.
2. Get Approved and Complete Documents
After applying, you will be contacted to complete your loan paperwork. The process takes about 30 minutes. Make sure to have your vehicle information, Drivers license, and insurance information. To complete a title loan you will need to meet the title loan requirements.
3. Get your Cash
As soon as your loan paperwork is complete your loan is funded. For online title loans you will need to send your title. With a title loan, you keep driving your car while you make your payments.
4. Make your Payments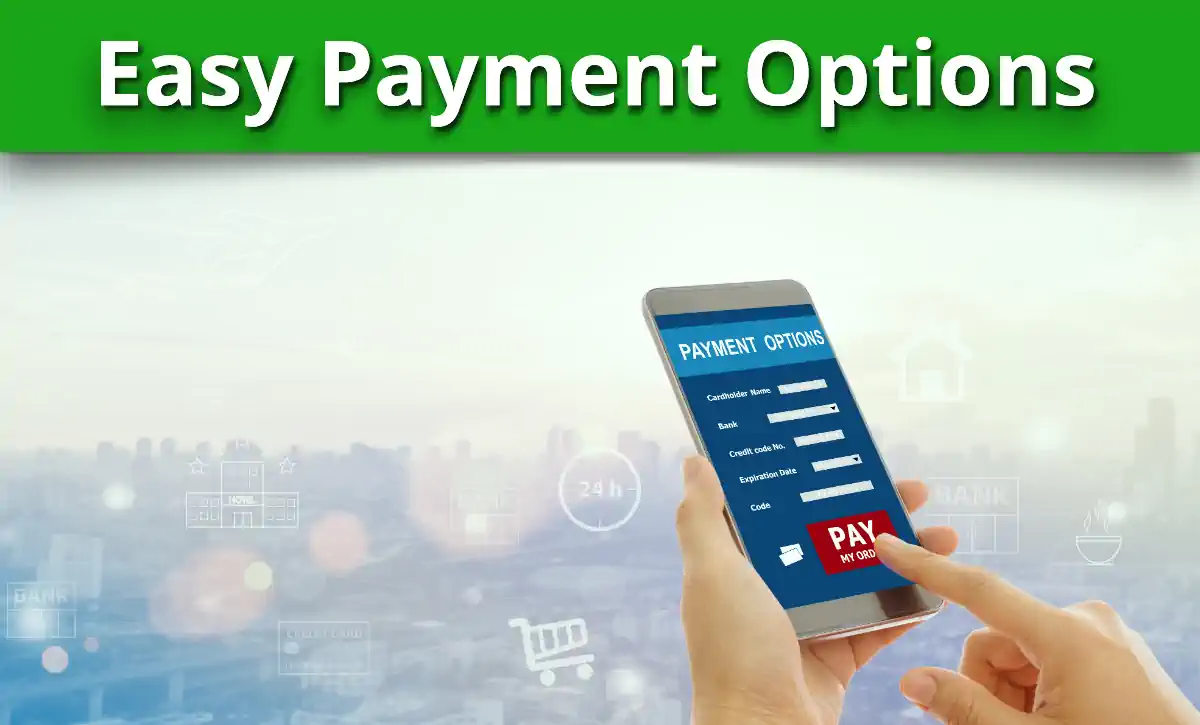 Finally, once your loan is funded, the final step in our optimized process is making your payments. FTL Title Loans makes it easy to make your payments online. It is very simple with auto reminders to minimize the chance of missing a payment.
The above is a high level overview of the process. Be sure to take a look at the full online title loan process and each step in detail.
Online Title Loans:
Title Loans completely online are starting to grow in popularity, however you do need to be careful who you do business with. Title Loan companies, including FTL Title Loans, are offering title loans completely online. There are both advantages and disadvantages to this process.
Understanding how title loans work will be critical to getting a loan with terms you can meet. The consequences of defaulting on a car title loan can lead to losing your vehicle. For this reason, make sure you can repay a car title loan before signing the loan agreement.
Instant Online Title Loans
FTL Title Loans specializes in funding online title loans fast. We offer instant online approval and same day funding for our Instant Online Title Loans. The major difference between an online title loan and an instant online title loan is the need for an inspection or store visit.
How much do Title Loans Cost?
Car title loan costs can and do vary widely depending on several factors. These include the interest rate, length of the loan, and fees. These items will be detailed the terms of the title loan agreement.
The terms usually depend on the state you live in. Not all states allow car title loans and some states have maximum interest rates and loan term lengths. Additionally, some lenders are offering longer term title loans which often result in excessive costs.
Loan Term affect on Monthly Payment
Like other loans, the monthly payment for a car title loan can be reduced by lengthening the loan term. Car title loans, however, are a bit different than other loans. This is because the interest rate. Even with a lower rate title loan, the rate is still higher than many other forms of credit.
While a longer loan term does lower the monthly payment, the affect diminishes significantly after 24 months. This is one of the reasons title loan are short term solutions and not long term.
The affect of amortizing a title loan for more than 24 months can be excessive interest charges. Take a look at the payments and total loan cost for a 36 and 48 month car title loan.
How much will a Title Loan Give Me?
The amount you can borrow with a title loan is dependent on the value of your vehicle. If you haven't checked the value of your vehicle recently, now may be a good time to do so. \
You can use the online valuation tools KBB or NADA to get an estimate. Additionally, vehicle history plays a role in the valuation so you will want to make sure to know your vehicle's history.
---
---
Car Title Loans Near me
Finding a car title loan lender near you may be convenient, but can often result in a loan with unfavorable payment terms. Rather than searching for the closest title loan company, try to find the lowest interest rate lender with a good reputation.
Title Loan Places Near me
Instead of searching for title loan places near me, try finding the best title loan company with the lowest rates. Finding a title loan company that can provide completely online title loans with no inspection means being near you is not as important of a factor.
Who does Title Loans Near me?
Restricting your search to "car title loans near me" can result in a rushed loan with interest and fees that may not be affordable. Spend the few minutes it takes to find a a discount online title loan.
Vehicle Title Loans Near me
A vehicle title loan is the same as a car title loan. Find the most affordable title loan from a reputable lender, rather than visiting the closest title loan company.
How to get a Discount Car Title Loan
Car Title Loan interest rates can vary widely, even within the same lender. Shopping for a car title loan, especially a car title loan online, can be an intimidating process.
If you are in a hurry and have a financial emergency, you may be tempted to rush through the process to get your situation resolved. This is what many lenders are counting on. This is also how many borrower get stuck in very high interest loans with unfavorable terms.
Always make sure to take your time reading the loan agreement and do not be afraid to say no and move on to another lender if the rate is too high.
Competition means more Options
There are an increasing number of title loan companies offering repayment terms and rates that are more reasonable than 200% plus APR. Try to find a lender that charges less than 100% APR.
FTL Title Loans specializes in discount title loans and can help you get a title loan with a rate significantly less than 200% APR and less than 100% in most cases.
Remember when getting a car title loan that you are the customer and the lender needs you to stay in business. Do not be afraid to ask for a better rate. Also, make sure there are no hidden fees and no prepayment penalty.
If you read the article about 36 and 48 month car title loan costs, then you should be wary about getting a long term title loan. The only worse option would be a long term title loan with a prepayment penalty.
At least with no penalty you can always pay off the loan at any time to avoid the excessive interest that comes with making a title loan a long term loan.