Car Title Loan Calculator
Use the Car Title Loan Calculator to calculate the costs of your Title Loan.
The Car Title Loan Calculator lets you calculate the interest, fees, and payments for any car title loan amount. This information is critical to being able to decide whether or not a car title loan is both affordable, and makes sense for your situation.
To help title loan customers determine the costs of a car title loan we developed two calculators.
Calculator 1: Monthly Payment Car Title Loans
The first car title loan calculator is for loans with monthly payments, also called monthly term loans. The type of title loan depends on the state you live in. Some states have single payment loans, others monthly term loans. It is also possible to get an auto equity loan with monthly payments in a state that has single payment loans.
Calculator 2: Single Payment Car Title Loans
We also have a single payment title loan calculator. It calculates the cost, interest rate, payment amount, and due date for title loans that have one single payment. This is useful for residents of states that require single payment title loans. Many car title pawns are for 30 days with a single payment.
Car Title Loan Calculator Instructions
To use the car title loan calculator, first, enter the amount you plan on borrowing. Make sure that your vehicle value will support this loan amount. Not sure what your car is worth? Read our guide on how to get vehicle value for a car title loan.
Next, you will need any lien fees associated with the loan (if they are to be added to your loan, this is true for most title loans). The lien fee varies from state to state. The default is set at $20. Some states charge less, some charge more.
Finally you will need the length of the loan in months. The Car Title Loan Calculator processes this information and provides you with both a summary of costs with an estimated payment schedule.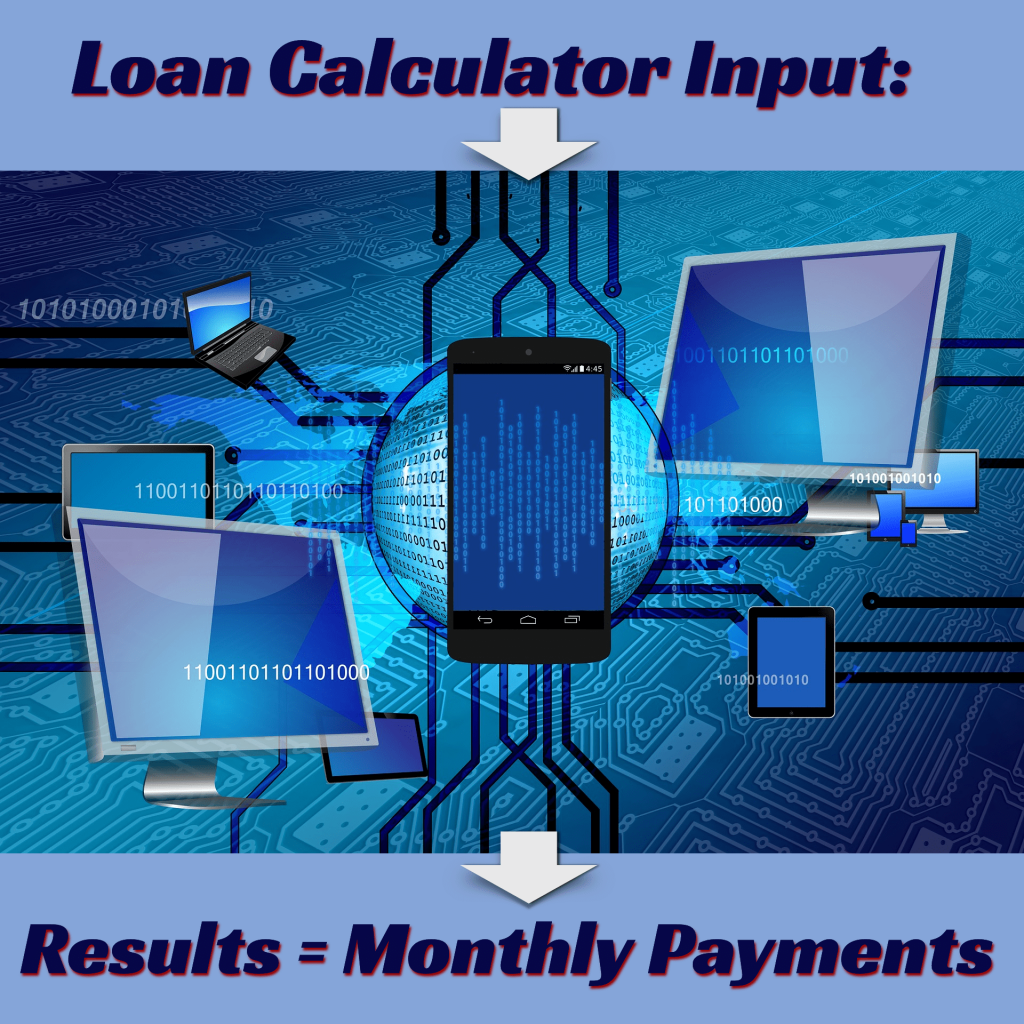 Monthly Term Loan Car Title Loan Calculator
The monthly term loan car title loan calculator provides the results instantly, showing you your payment schedule for the loan information you entered. Typically when you get a title loan the lender will record their lien on their title.
This calculator is for loans with equal monthly payments. Most online car title loans are structured with monthly payments.
The fee associated with this is usually added to the principal loan amount. While it is usually a small amount; it does have an affect on the total loan payments and estimate. This is one of the typical additional costs for car title loans.