Instant Online Title Loans are fast, but not instant. FTL Title Loans specializes in online title loans with Instant Online approval. This means fast processing and same day cash. Apply online to get a fast title loan.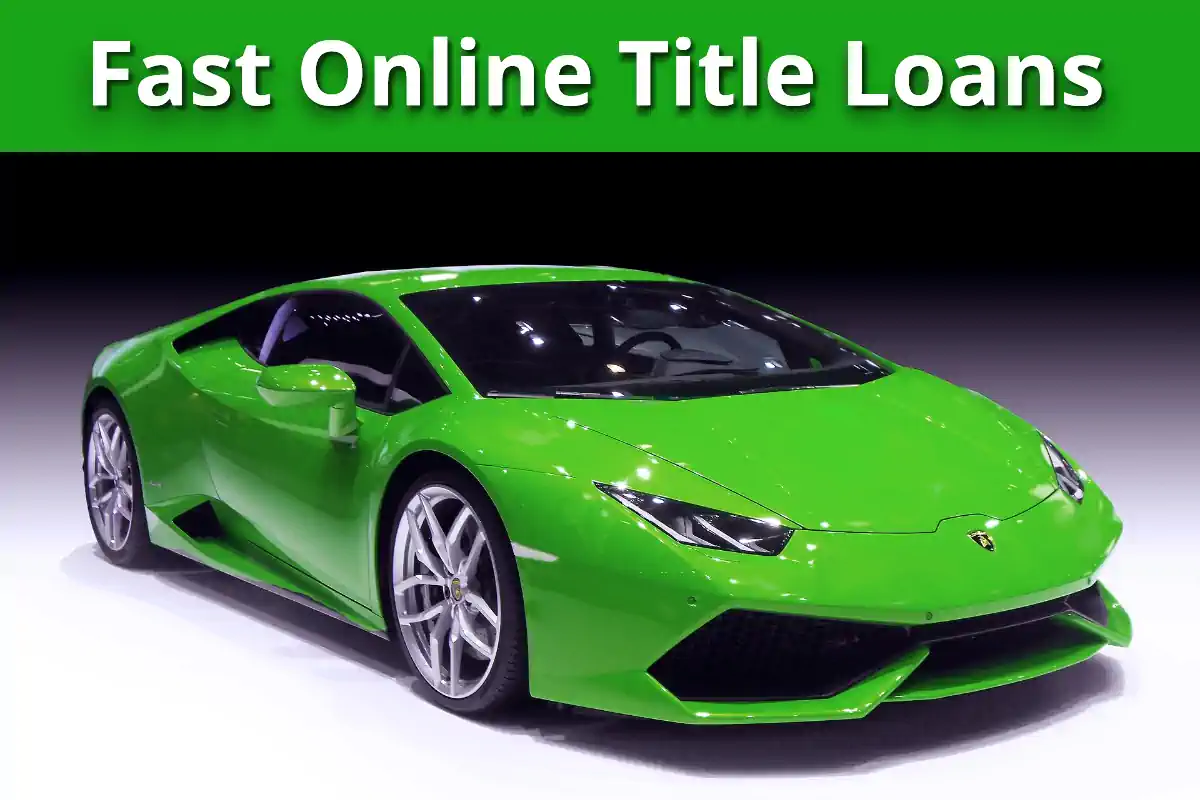 Instant Online Title Loans are easy with FTL Title Loans. Every step of the title loan process is optimized to ensure title loans are processed as fast as possible. We removed all unnecessary steps, simplified every step, and optimized the entire Instant Online Title loan process. To get an Instant Online Title Loans, simply follow our easy optimized process:
Apply Online – fill out the easy Instant Online Application.
Get Approved – getting approved with a Title Loan is easy with no credit check.
Get Your Cash – Once your loan documents are complete your loan is funded. FTL Title Loans specializes in funding loans fast.
FTL Title Loans not only specializes in providing online title loans fast with instant online approval, we also offer lower interest rates than our competition. This means lower monthly payments and more affordable title loans.
Online Title Loans No Inspection
Our optimized title loan process includes online title loans with no inspection. This means you do not need to drive to a third party inspector and can complete the title loan process from any location. Title loan amounts are based on vehicle value, so without inspection, vehicle pictures are required.
Online Title Loans No Store Visit
FTL Title Loans Online Title Loans do not require a store visit. For title loans with no store visit, the loan agreement is completed online and the title is sent by Fed-Ex. The loan is then funded. With Instant Online Title Loans funds are available the same day.
Online Title Loans Direct Lenders
Finding a direct lender will cut out any middle man. There are plenty of lenders, and also brokers, so finding a direct lender can help you get your loan funded faster. A broker will refer you to one or several lenders. Then you will need to apply and begin the paperwork with the direct lender. To find out if you are dealing with a direct lender, simply read their disclaimer.
Completely Online Title Loan
Completely online title loans are title loans that can be completed 100% online and do not require a visit to a third party inspector or store. FTL Title Loans offers completely online title loans with an easy process, fast funding, and the lowest interest rates. Apply now to find out how easy our title loans are.
Low Interest means Lower Payments
As stated, we offer very competitive interest rates that result in lower payments for the same loan. Use our car title loan calculator to get an estimate. Our rates are a fraction of what most title loan companies charge.
Online Title Loans Near Me
Getting online title loans near me is easy with FTL Title Loans. We offer title loans in many states and with completely online title loans the entire process is completed from anywhere with an internet connection. Car Title Loans are not permitted in every state. Check this map to see if your state allows them.
FTL Title Loans Benefits
FTL Title Loans provides a number of benefits for online title loans that our competition does not. these include:
Straightforward requirements – Many online title loan companies are requiring five personal references, bank statements, utility bills, spare keys, and even GPS devices to be added to the vehicle. We keep it simple.
Lowest Interest Rates – Our Car title loan interest rates are the lowest available to us and hard to beat. If you find a lower rate, by all means go with it.
Easy payment methods – We accept multiple payment methods making it easier to make your title loan payments on time.