Car title loans allow you to borrow money against the equity in your vehicle. This makes them secured loans. As secured loans they are usually easier to both qualify for and receive.
Likewise, the vehicle used to secure the loan is a very important part of the transaction. It is the most important requirement for a car title loan.
Loan Value and Vehicle Value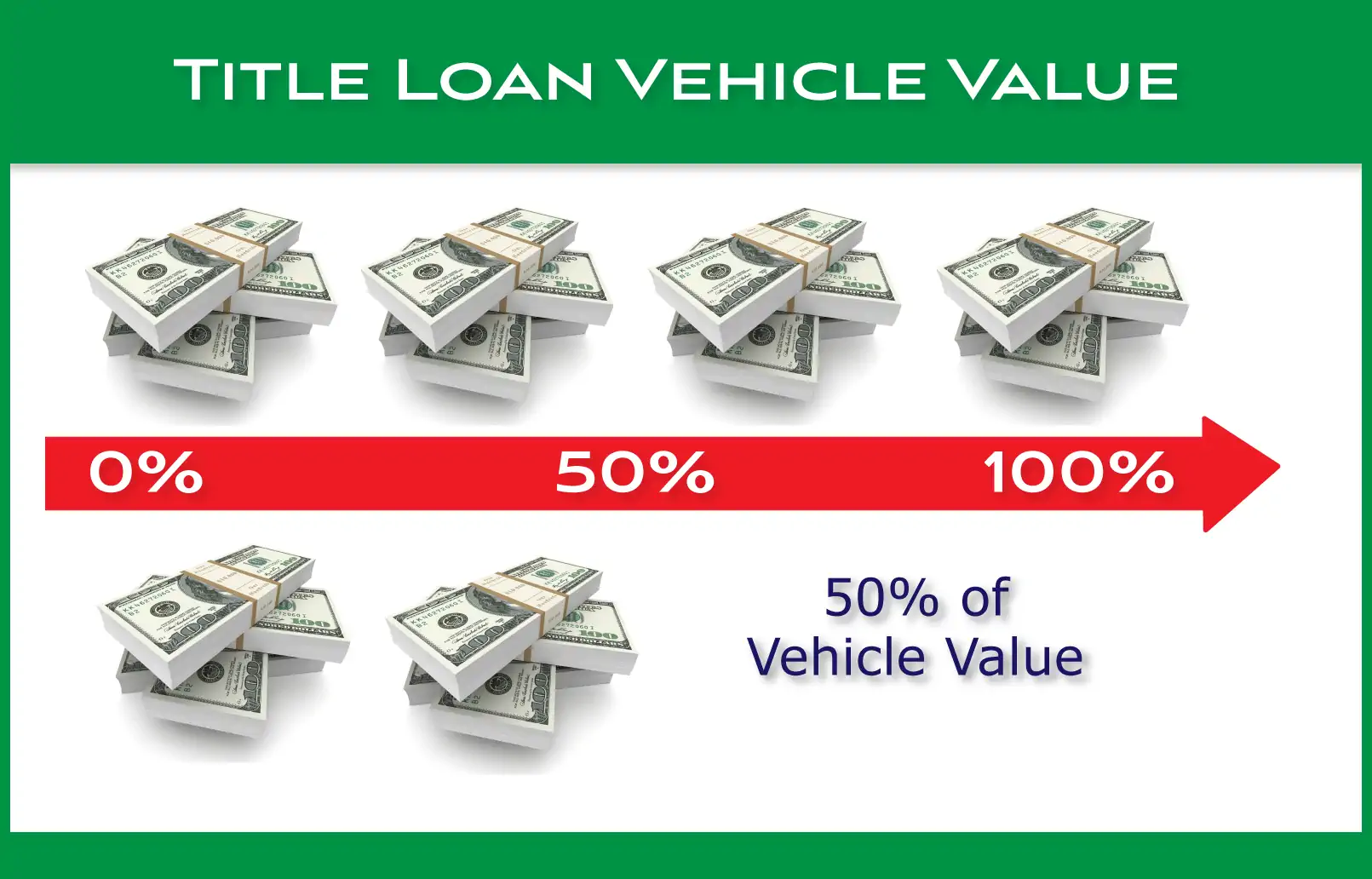 The title loan value is directly related to the vehicle value. In most states, and with most lenders, you can borrow up to 50% of the vehicle's value. Meaning, if your vehicle is worth $10,000.00, then you can borrow up to $5,000.00.
Loan Value
This assumes you have the ability to repay the loan. While it is possible to get a title loan with income verification, it is not recommended to get a title loan unless you will have no problem repaying the loan.
How to Determine Vehicle Value
Car values have taken a hit recently as demand for both new and used cars has declined. This is a direct consequence of the Covid-19 effects on the economy. Car dealerships have been closed and more people are not driving.
Unfortunatley for car values this means your car is worth less than it was just a few short months ago. Regardless, most cars still have some value. Late model and Classic cars may even have a significant amount of value. The best way to find out what your car is worth is to perform an honest appraisal and use on of the onlien valuation tools.
Some tools are more accurate than others. To get an idea of value, any one of the major online tools will work. These include Kelley Blue Book, NADA, Edmunds, and others.
Factors that Affect Vehicle Value
There are several factors that have a significant affect on the value of your car. Some are objective and other subjective. Factors like year, make, model, mileage, and trim are objective and very easy to collect.
Condition is subject and requires an appraisal.