Instant Online Title Loans are fast, but not instantaneous. FTL Title Loans specializes in fast online title loans with instant online approval. This means fast processing and same day cash.
Apply online to get a fast title loan at a lower rate, and get the cash you need today.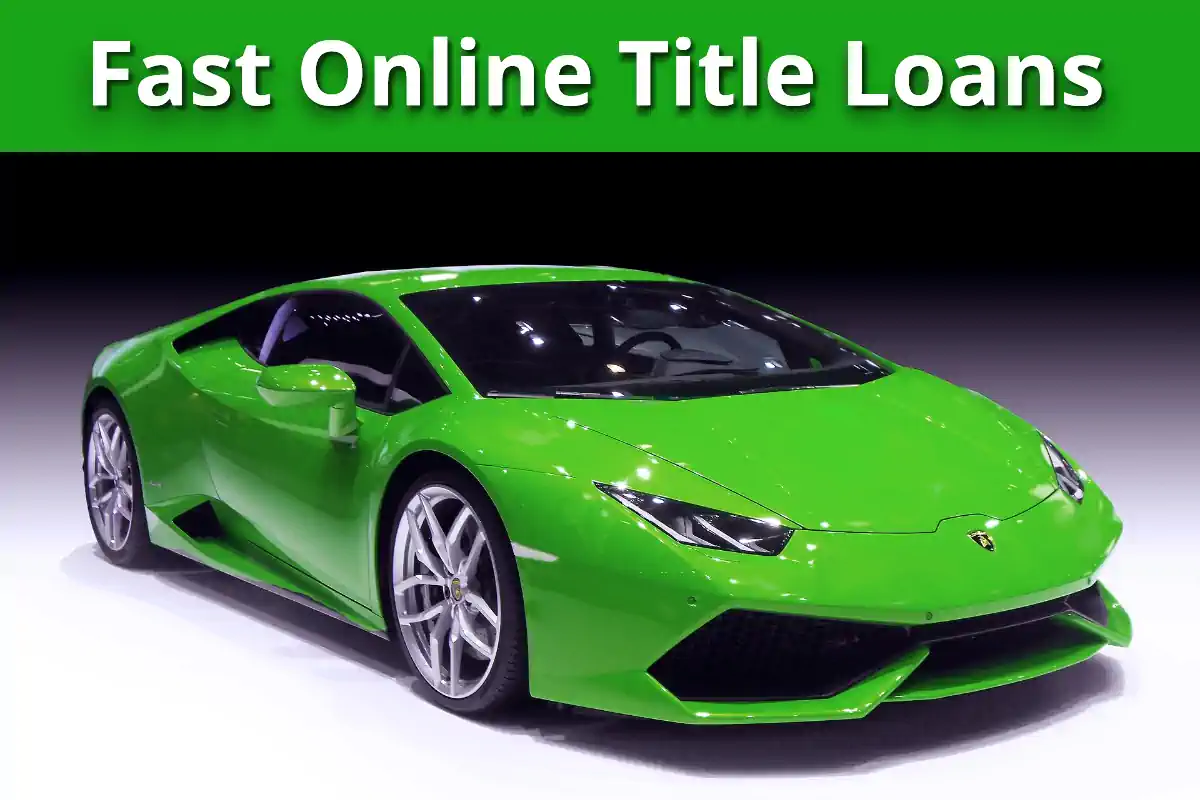 Fast Online Title Loans are easy with FTL Title Loans. Every step of the title loan process is streamlined, optimized, and built around completing the process online fast.
This ensures title loans are processed as fast as possible. It is important, however, to note that there is no car title loan that is funded instantly.
It does take some time between application and funding. By optimizing our online title loan process we have minimized this time.
INSTANT ONLINE TITLE LOAN PROCESS
During optimization of the process we removed all unnecessary steps, simplified each step, and optimized the entire Fast Online Title loan process.
To get started, simply follow our easy optimized process:
Apply Online – fill out the easy Instant Online Application.
Get Approved – getting approved with a Title Loan is easy with no credit check.
Get Your Cash – Once your loan documents are complete your loan is funded.
FTL Title Loans not only specializes in fast loans with instant online approval, but we also offer lower interest rates than our competition. This means lower monthly payments and more affordable title loans.
The first step for an fast online title loan is fairly simple – Apply Online. This can be done from any mobile device. Prior to applying, we suggest taking a look at the title loan requirements and making sure you have everything needed to get a title loan. This is covered in how to get a title loan step 1.
The next step is simply to get approved for a max amount. This amount will be directly related to your vehicle's value and your ability to repay the loan. Usually max loan amounts are limited to 50% of the vehicle's value.
The final step in the fast online title loan process is to get your loan funded. There is one major portion that is completed during this step that is important to point out. It is the completion of the title loan agreement.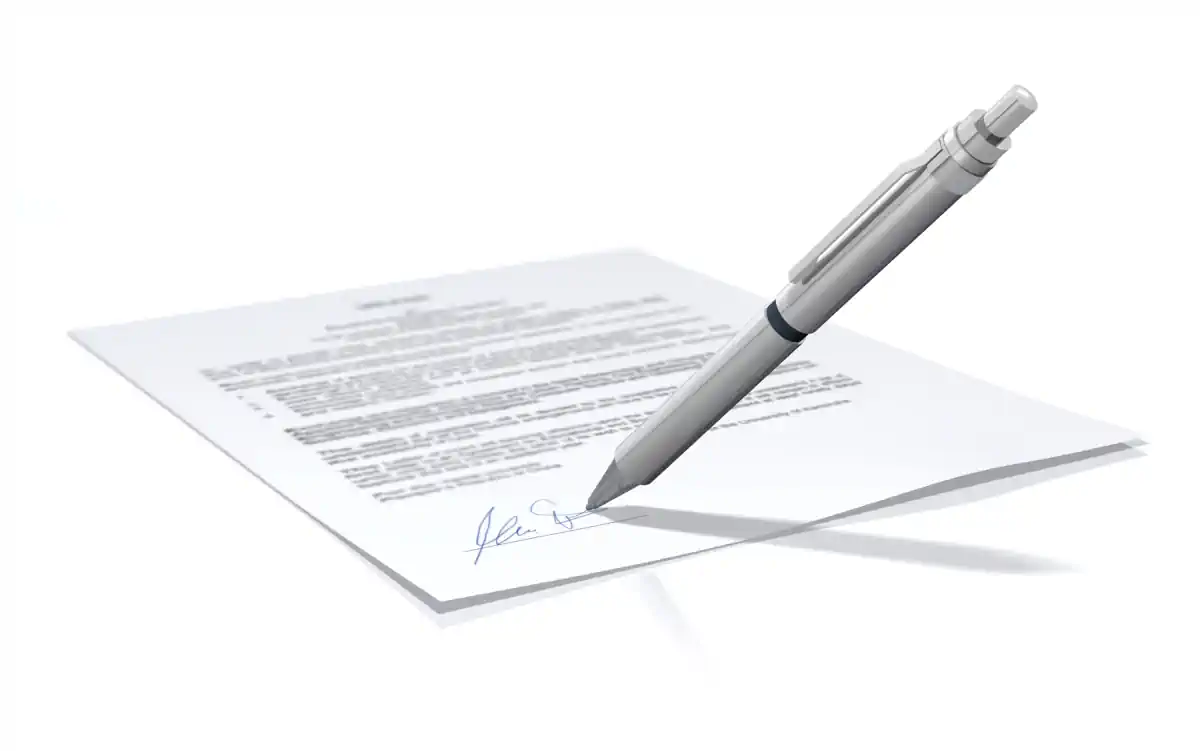 Make sure to read the agreement and confirm that you agree with all terms and condition in the agreement. If there is something you do not understand, or do not agree with, don't sign the agreement.
ONLINE TITLE LOAN TIMEFRAMES
Car title loans are not funded instantly, despite what some lenders may advertise. There are no 60 second title loans; it takes time to both approve and fund a title loan. This can be done fast, in many cases in less than 24 hours.
Often the speed of your loan depends on how ready you are when you apply. This is why we emphasize preparing for any online title loan. This will help make approval and funding as fast as possible.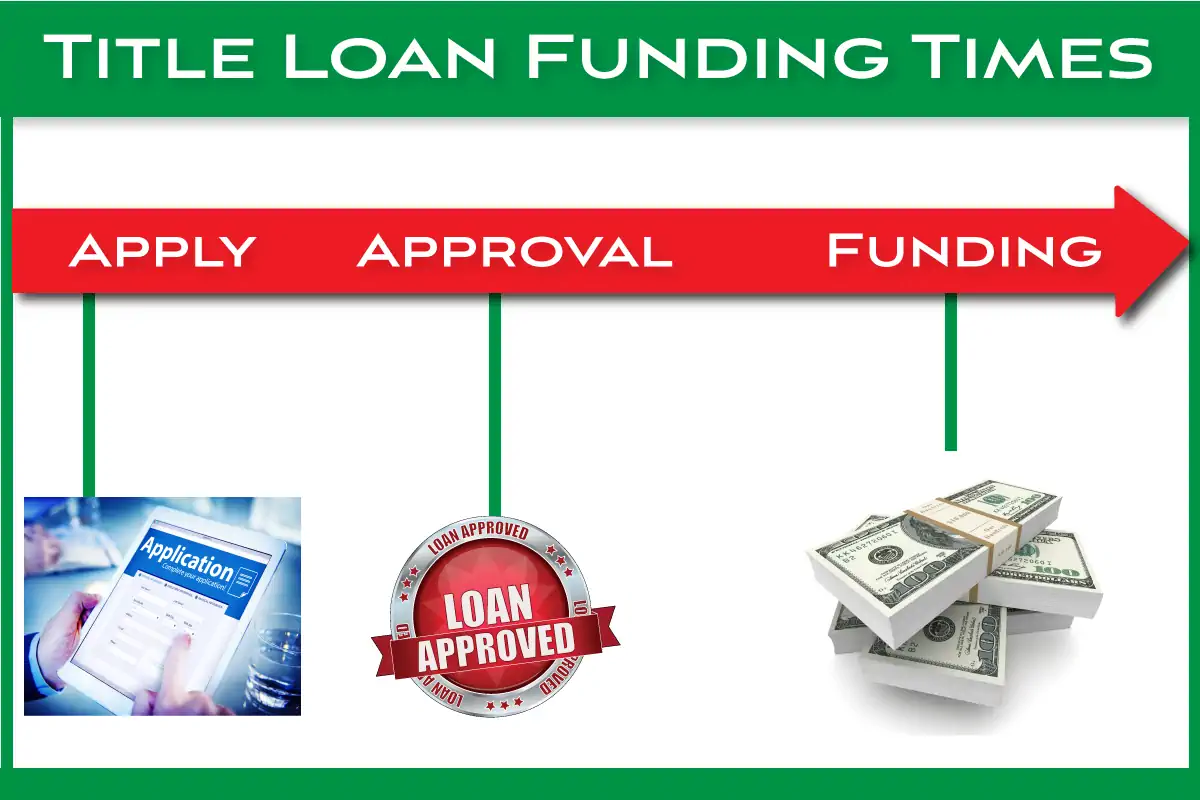 INSTANT APPROVAL VERSUS FUNDING
It is important to note that approval time frames and funding time frames are different. Approving a title loan can be done very fast, often within a matter of minutes.
This assumes complete and accurate information is provide during the application process.
Online title loan funding, on the other hand, requires verification of information and does take a bit more time. In the best cases it can be completed the same day and often within 24 hours.
This does, however, depend on a complete and accurate application.
Many times a delay in a fast online title loan can be attributed to the lender requiring more information. In other words, an incomplete application.
For no inspection title loans the lender uses vehicle pictures to appraise the vehicle. To complete this appraisal you need to provide detailed and accurate pictures of your vehicle.
Not doing so can cause an unnecessary delay which will result in a longer funding timeframe (in other words, no longer close to anything instant).
To provide an accurate appraisal clear and recent pictures of the vehicle are needed. This includes the exterior, interior, and VIN.
LOWER INTEREST MEANS LOWER PAYMENTS
As stated, we offer very competitive interest rates that result in lower payments for the same loan. Use our car title loan calculator to get an estimate.
The calculator allows you to compare different loans amounts and lengths to get an idea of what title loans actually cost.
INSTANT ONLINE TITLE LOANS NEAR YOUR LOCATION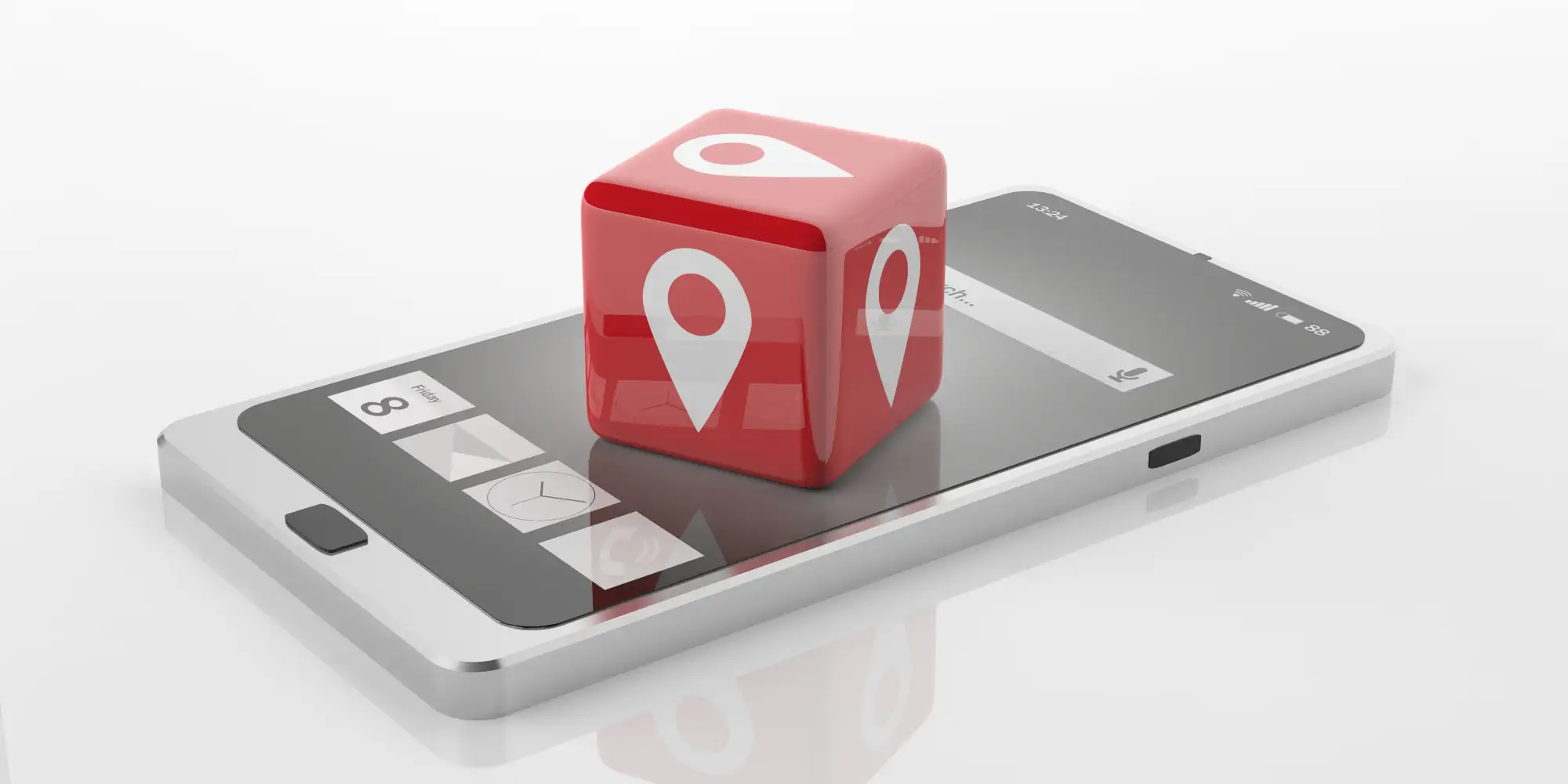 One of the main advantages about online car title loans is not needing to visit the lender. This makes searching for title loans near your location much less important.
If you can complete the title loan online, then finding the closest lender is not always necessary. Find the best lender instead. This is the company that will provide fast service, no fees, and a reasonable interest rate. This includes a payment schedule that you can afford.
Getting online title loans near your location is easy with FTL Title Loans. Not every state permits Car Title Loans. Check this map to see if your state allows them.
GETTING A TITLE LOAN ONLINE WITH NO STORE VISIT
The fact that you can get an instant online title loan and do so 100% online means there is no need for a store visit. It is important to note that there is a difference between a store visit and an inspection.
FTL INSTANT TITLE LOANS BENEFITS
FTL Title Loans provides a number of benefits for instant online title loans that many of our competitors do not. These benefits include:
Straightforward requirements – Many online title loan companies require five personal references, bank statements, utility bills, spare keys, and even GPS devices. We prefer to keep it simple. Extra requirements only add to both the cost of the online title loan and the time.
Discounted Interest Rates – Our discount car title loan interest rates are hard to beat and some of the lowest around. If you find a lower rate, by all means go with it.
Easy payment methods – Accepting multiple payment methods make it easier to make your title loan payments on time. Why get a fast online title loan from home if you have to leave your home ever time you need to make a payment?
.
INSTANT ONLINE TITLE LOAN REQUIREMENTS
The requirements for getting a title loan on the internet are the same as an in person loan with the addition of vehicle pictures. The one other addition that is not necessarily a requirement is a checking account.
While a checking account is not required for an online title loan, it is required for funding by direct deposit. We mention this because direct deposit is one of the fastest ways to have your online title loan funded.
Instant online title loans can be funded several ways; each has its own benefits. One of the fastest and most convent methods is direct deposit. Another method is having funds added to a debit card.
Finally, you can also have a paper check mailed to you, although this may take a few days depend on how fast mail is delivered in your area.
INSTANT ONLINE TITLE LOAN COSTS
Instant online title loan costs vary depending on the lender and the length of the loan. It is important to remember that car title loans are short term solutions.
They are not meant to be long term loans. In fact, extending a title loan too long can and often does result in excessive and unreasonable costs. Use our car title loan calculator to compare different loan lengths.