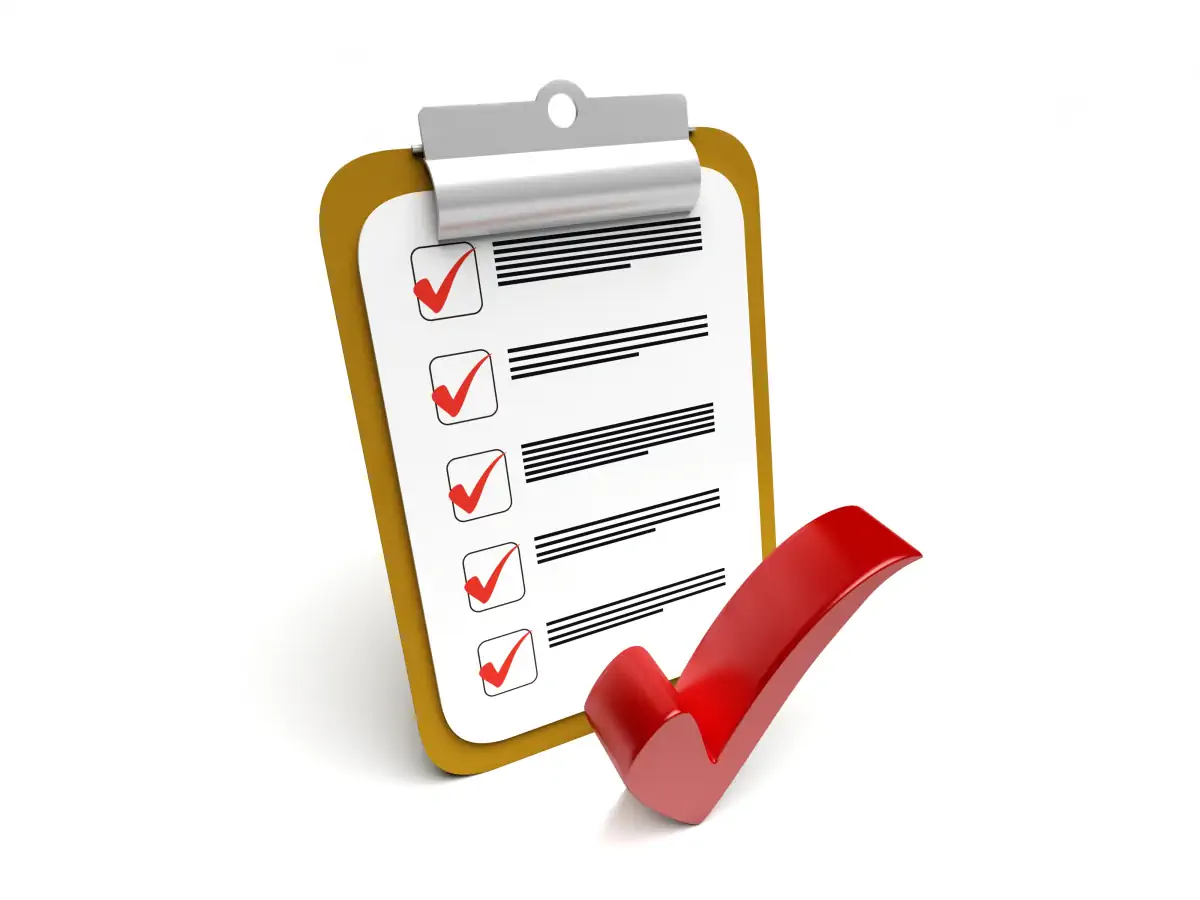 Online Title Loan Requirements
Meet the online title loan requirements to make sure there are no delays.
Completely online car title loans are both fast and easy to qualify for. With that said they do have requirements, just like any other loan.
The speed at which you can get your loan approved, and funded, is dependent on meeting the online car title loan requirements.
Meeting these requirements, prior to applying, can help speed up your online title loan. At a minimum, having your information ready when you apply helps to ensure there are no unnecessary delays processing your loan.
Need an "instant online title loan"? While no title loan is actually funded instantly, having your information ready when you apply will speed up your loan.
So, what are the title loan requirements? How do you make sure you meet them? A summary of the high level title loan requirements include: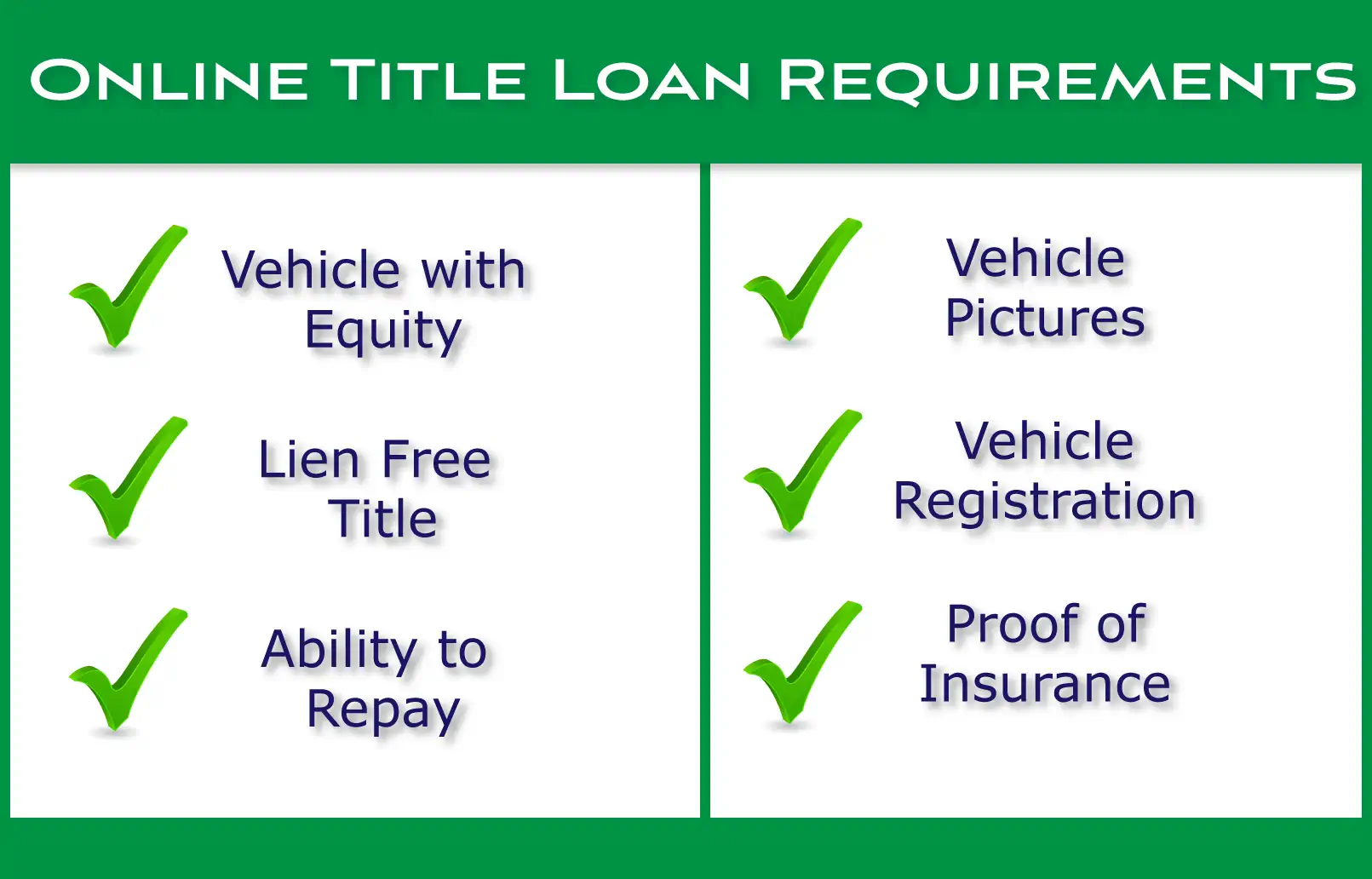 Car title loans do have specific requirements that all borrowers must meet to both be considered for a loan and to get the loan funded. A quick phone call makes it easier to verify information, although completely online title loans with no phone calls are available.
Vehicle title loan requirements include personal information, vehicle information, and other supporting documents.
What do I need to get a Discount Title Loan Online?
To get a discount car title loan online you need to meet some minimum requirements that apply to most lenders. Additionally, there may be some more vehicle specific requirements, additional personal information, and lender specific requirements.
Prior to applying for an online title loan, first use the car title loan calculator to find a payment that meets your needs. Below is a summary of requirements in each of the categories.
What are the Specific Online Car Title Loan Requirements?
The specific requirements will vary slightly from state to state and lender to lender, but there are some common requirements that all borrowers must meet to be considered for a title loan.
For example, borrowers must be at least 18 years of age to be eligible for a title loan. This is true for instant online title loans as well.
Instant Online Car Title Loans Requirements:
The main additional requirement for instant online title loans is the need for vehicle pictures. Instead of a physical or in person appraisal, the lender performs a virtual appraisal.
This requires vehicle pictures to allow the lender to make an accurate appraisal without seeing the vehicle in person. When you take pictures, do your best to provide clear, accurate, and detailed pictures that allow the lender to easily and quickly assess the condition of your vehicle.
Personal Information Requirements
To apply for a title loan you will need to provide some basic personal information including:
Name
Address
Phone Number
email
Vehicle Information Requirements
Year
Make
Model
Mileage
Trim
Pictures
Supporting Document Requirements
You will also need to provide copies of supporting documents to verify yoru information. This includes:
Vehicle Title
Proof of Insurance
Proof of Income
Address verification
Additional Lender Specific Car Title Loan Requirements
The requirements defined above are usually all you will need to get a car title loan. There are some lenders that require some additional information. Some lenders require, in addition to the above requriemnts, the following:
Personal References
Employment Information
Spare Key
A GPS device added to your vehicle
Additional purchases (Insurance, Warranties, etc.)
Purchasing additional insurance and/or warranties or roadside assistance programs is not recommended. In fact, in some states this is not permitted. Many of these programs are overpriced and add to the difficulty of repaying the title loan.
What if I don't meet a Car Title Loan Requirement?
This depends on which requirement. Obviously, if you do not have a vehicle than you will not be able to get a car title loan. However, if you don't have a spare key, then it is up to the lender.
Make sure to check with your lender to find out their mandatory requirements. Proof of income, for example, is not a requirement for every lender.
Another option if you don't meet the online car title loan requirements is to consider other options. If you don't qualify for a car title loan, you may may to look into viable title loan alternatives.
Next Step if you Meet the Title Loan Requirements
The next step is to gather all relevant documents and information and put it in one place. Having everything in an easy to access location makes the application process go faster.
Then, simply apply online and someone will contact within minutes. Learn more about the online title loan process to find out more details.